UVeye Plans to Expand Its Operations in the United States
11 AM EDT | Wednesday, June 10, 2020
●     Offices to open in Ohio and New York this year with U.S. production facilities tentatively set for 2021
●     Expansion to support the intro of new high-tech vehicle-inspection systems for car dealers, used-car auctions and fleets
●     UVeye is a major supplier of automated, contact-free vehicle-inspection technology for the auto and global security industries
UVeye, a supplier of high-tech vehicle-inspection systems, is planning to expand in the United States with the introduction of products especially designed for car dealers, used-car auction houses and major vehicle-fleet operators
The company plans to open sales and product development offices in Ohio and New York within the next four months, is assembling a team of regional sales representatives and also is exploring various North American locations for production and warehouse facilities in 2021.
"Our systems are ideally suited for use by new and used-car dealership groups, major fleets, vehicle auction houses and rental-car companies," noted Amir Hever, UVeye's co-founder and CEO. "Our deep-learning technology identifies even the smallest exterior defects or problems within seconds and can significantly improve profit margins and customer satisfaction levels."
Hever said UVeye's automated vehicle-inspection systems are equipped with high-speed cameras and artificial-intelligence technology to check for sheet metal damage, underbody component problems and tire wear. Its technology also is used by carmakers to improve manufacturing quality and by security professionals to detect bombs, weapons and other onboard-vehicle threats (UVIS).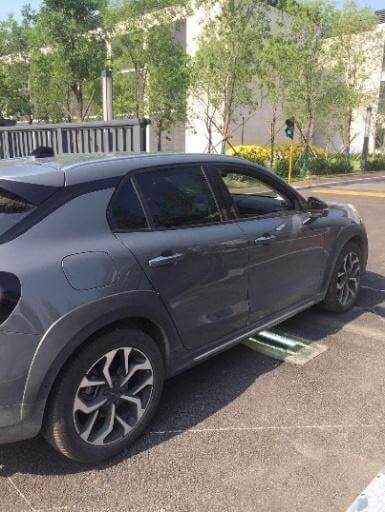 North American sites under consideration for future UVeye production facilities include locations in Michigan, Ohio and Texas, as well as several states in the southeastern United States. The company currently has headquarters in Tel Aviv, Israel; Stamford, Connecticut, and Tokyo, Japan. A European headquarters is scheduled to open in Munich, Germany, later this year. 
The company's 360-degree Atlas quality-control technology was shown for the first time in North America earlier this year at CES 2020 in Las Vegas. UVeye inspection systems today are being deployed worldwide by major carmakers such as Volvo, Daimler and Toyota.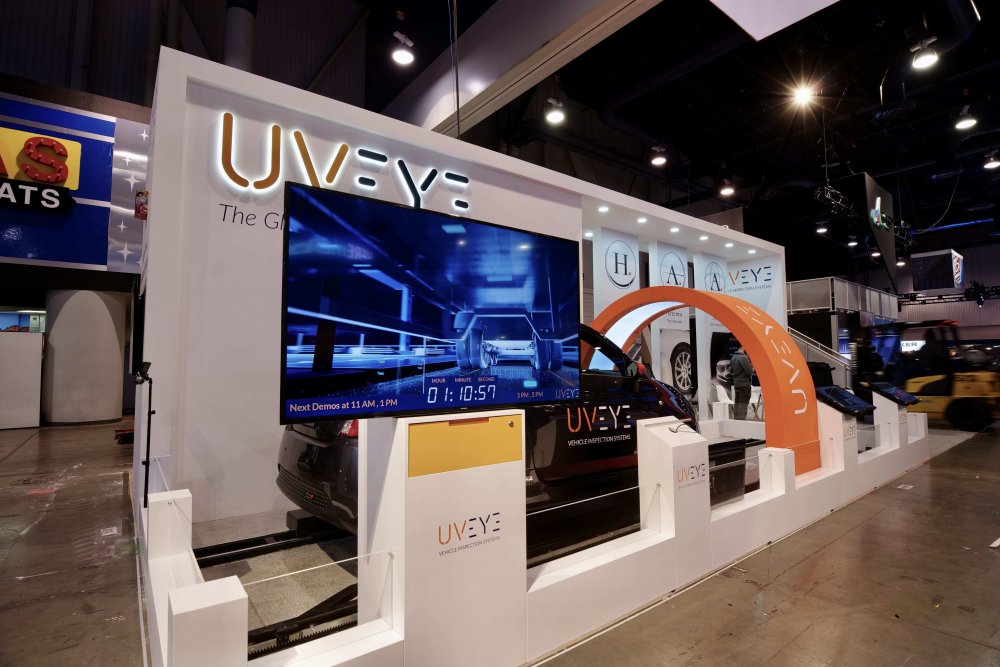 Atlas systems with software developed for use by major vehicle fleets and car dealerships are equipped with high-resolution cameras to capture paint and sheet-metal defects, component damage, missing parts and other quality-related issues.
Atlas generates thousands of images per second at multiple angles to detect scratches or dents as small as two millimeters in diameter.
"Our deep-learning technology will dramatically change how automakers, dealers, major fleet operators and used-vehicle auctions inspect vehicles," Hever predicted. "We already are working with a number of car manufacturers and vehicle resale businesses to provide efficient, high-speed inspection systems that will save both time and money."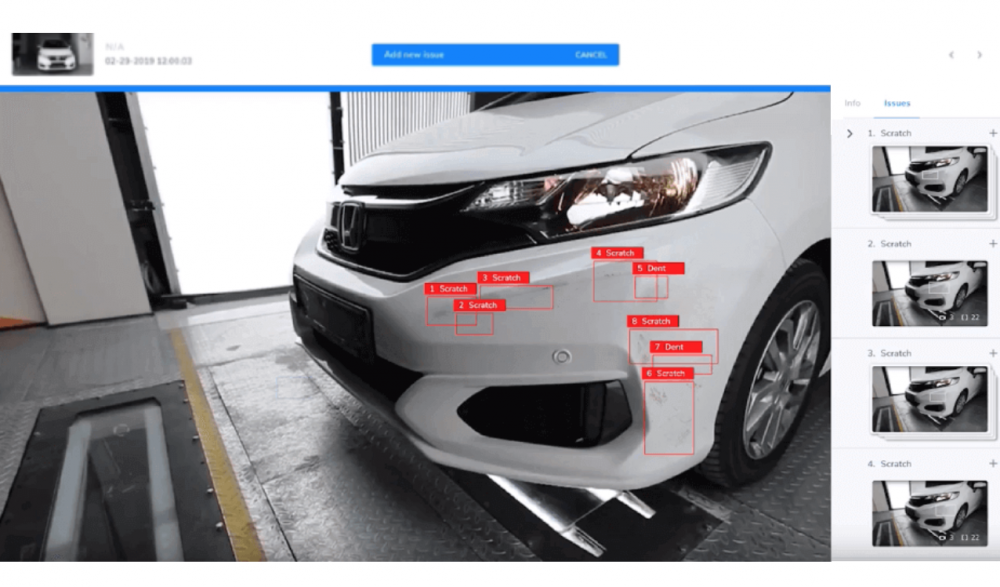 He added that the company's proprietary algorithms, cloud architecture, sensor fusion, artificial intelligence and machine-learning technologies allow it to automatically check vehicle chassis components, suspension systems, sheet metal and tires at dealerships within seconds.

"Our systems help standardize and speed up vehicle inspection processes and give dealership service personnel more time to work directly with their customers," Hever pointed out. 
In addition to Atlas, other break-through products UVeye is developing
for fleets and vehicle aftermarket use include:
Use Cases for Automatic Inspection Systems
The company's deep-learning technology initially was developed for the security industry to detect weapons, explosives, illegal drugs and other contraband. Today its inspection systems are in place at hundreds of high-security locations throughout the world and have generated millions of vehicle scans.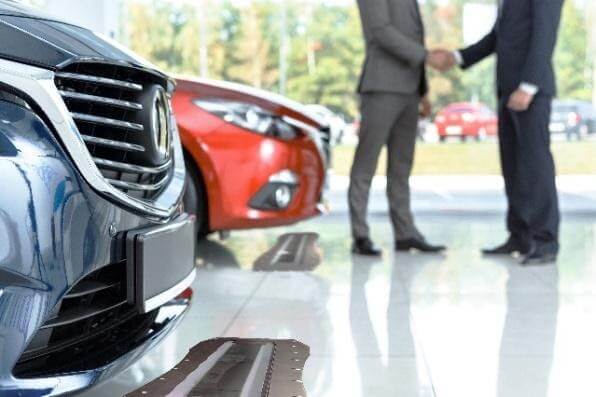 "We currently have several major automotive- and security-industry pilot programs underway in North America," Hever concluded. "Combined with development projects underway in Japan and Europe, we expect those programs will lead to a significant amount of new business over the next 12-24 months."
The company develops and provides automated inspection systems for vehicles, powered by artificial intelligence and proprietary hardware. UVeye's deep-learning-driven "Inspection as a Service" unified platform provides an objective, scalable and efficient standard for identifying issues in vehicles as they move through the automotive lifecycle. UVeye's anomaly detection and alerting solutions offer support from assembly-line and paint shop inspections at the OEM manufacturer to the aftermarket applications, including systems for insurance providers, fleet managers, rental agencies, dealerships and used-vehicle auctions.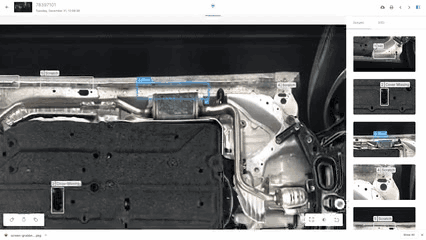 Intelligent Vehicle Screening
UVeye's first line of products, deployed all over the world in homeland-security and defense markets, enables customers to automatically scan, detect and identify anomalies, modifications or foreign objects in the undercarriage of virtually any vehicle
The company today is setting new standards for vehicle inspection in the automotive and security industries by changing basic approaches to vehicle inspection through automated processes, improved accuracy and standardized inspection systems.
Larry Weis or Elaine Cozzetto  | Automotive PR-US / AutoCom Associates
Phone:      + 1.248.647.8621
E-mail:      lweis@usautocom.com