UVeye to Unveil New Vehicle "Fingerprint" System for Security Industry
September 02, 2020, 12:30 EST
●    Company's CEO will host a free SIA webinar on "How to Fingerprint Vehicles Using Computer Vision" on Wednesday, September 23
●     New artificial-intelligence technology provides security professionals with
additional ways to identify vehicle threats
CLEVELAND – Similar to a human fingerprint, every vehicle has its own unique identity –
a "fingerprint" unlike any other car or truck in the world.
UVeye, a leading developer of vehicle threat-detection systems for the security industry, is introducing technology that can create a virtual "fingerprint" for any vehicle that receives a UVeye underbody scan.
The company will host a free SIA (Security Industry Association) webinar on "How to Fingerprint Vehicles Using Computer Vision" at 12:00 p.m. EDT. Visit SIA for additional information and to sign up for the program.
UVeye underbody scan at a drive-through checkpoint
The company's CEO Amir Hever and Chief Marketing Officer Yaron Saghiv plan to discuss how computer-learning and artificial-intelligence technology can be used to identify vehicle fraud and security threats based on underbody scans.
Amir Hever, Co-Founder & CEO
"A vehicle with stolen license plates, for example, could
easily be identified in the future with an UVeye underbody scan," Hever notes. "We'll also be discussing how digital fingerprints can be used at data centers, correctional facilities, airports, border crossings, hotel entrances and seaports to name just a few potential use cases."
The company earlier this year introduced UV Inspect – technology that for the first time can
instantly identify bombs, weapons, drugs and other security threats concealed in the undercarriage of new or unfamiliar vehicles.
The company's mobile and stationary Helios underbody scanning systems when equipped with UV Inspect software now can provide law enforcement agencies and security professionals with the ability to automatically pinpoint threats on vehicles that are not in security databases, offering an entirely new level of protection.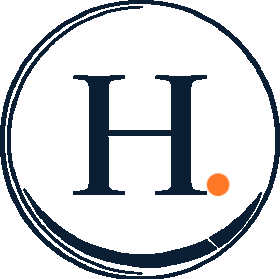 UVeye's Helios inspection systems (UVSS) currently are deployed at hundreds of high-security locations throughout the world and have generated millions of vehicle scans.
The company's proprietary algorithms, cloud architecture, sensor fusion, artificial intelligence and machine-learning technologies complete necessary vehicle checks within seconds.
First introduced in 2016, UVeye undercarriage threat-detection systems can scan vehicles traveling up to 25 mph (35 km/h), helping to improve traffic flow at check points and border crossings even under extreme weather conditions. Stationary Helios systems utilize five high-resolution multi-directional cameras, which work under extreme weather conditions, support single- and multi-lane traffic configurations and can support vehicle weights of up to 20 tons per axle.
In addition to Helios and UV Inspect, the company's arsenal of detection technologies
includes UV Compare, a deep-learning system that monitors traffic trends to identify changes that might signal safety concerns and license-plate recognition (LPR) software to assist with vehicle fingerprinting.
Use Cases for Vehicle "Fingerprint" System:
UVeye's technology initially was developed for the security industry to detect weapons, explosives and other threats. The company later expanded its product offerings to help solve safety and quality-related challenges within the automotive industry.
In addition to Helios, its automotive products include Atlas, a 360-degree external-vehicle inspection system and Artemis, a system to check tire wear and quality. The company has offices in Cleveland, Ohio, and Stamford, Connecticut.
Larry Weis or Elaine Cozzetto  | Automotive PR-US / AutoCom Associates
Phone:      + 1.248.647.8621
E-mail:      lweis@usautocom.com