Communication is Key – Bridging the Gap
October 11, 2019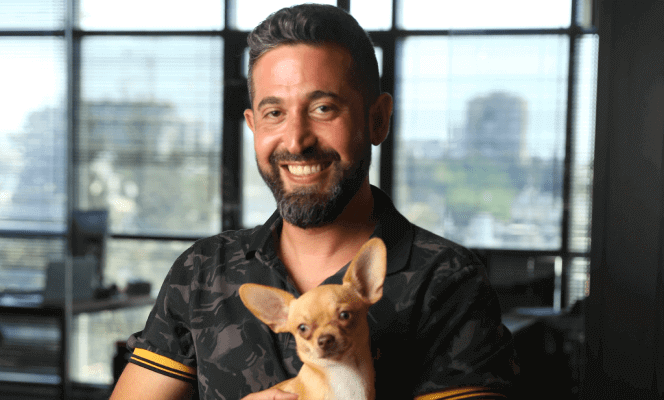 Communication is Key – Bridging the Gap Between Artificial Intelligence, Big Data, and Humans with Innovative UI Design. This is the first article in a series about how various departments at UVeye look to approach challenges in their respective fields, seeking solutions to translate our innovations into value for customers and gaining new perspectives for personal professional growth.
As a startup that finds itself at the crossroads of a wide range of technologies running from deep learning algorithms to the nuts and bolts of engineering complex imaging devices that are built to withstand the elements, UVeye attracts a diverse set of characters and skill sets that all come together to help us innovate and grow.
Right smack dab in the middle of these diverse roles is Idan Cohen, a UI Architect at UVeye who helps to make the data that is collected and analyzed by UVeye's technology human readable, providing context and value for the end user.
In collecting mountains of data from scanning vehicles day in and day out, it is easy to get lost in the research. This is where Cohen and his team are able to help package up our data insights into an actionable product that helps the customers to understand what is happening with their vehicles.
"The really interesting things happen where you meet the customer and that's what I've tried to do in my work," explains Cohen in discussing the role that he plays as a key communicator with the end users, adding that, "The value of our product lies in the way that we communicate it to the customer. If we aren't able to communicate the information in a way that is easy for our users to consume and benefit from, then we simply haven't done our job."
"Yes we're scanning vehicles, finding threats, analyzing machinery, but at the end of the day what we're dealing here with is people."
Working in the technology space, it can be easy to forget that your customers had a way of doing their job before you developed your product. Automotive professionals knew how to inspect a vehicle to find damages or other issues. Cohen says that when you are looking to have an impact on this market by introducing a product that will help these professionals to do their job faster and more efficiently than before, it is important to remember that you need to create an experience that corresponds with how the user thinks about inspecting vehicles.
"We want to be able to do what a professional mechanic does in an hour, but in 10 seconds," says Cohen. "The trick though is to deliver the same amount of information that he is able to glean from his experienced eye over the course of that hour, but with a single screen from our end that details the relevant information. We put an emphasis on how to deliver as much information as possible, making it as easy to consume as possible, as quickly as we can, and, it's not a bad word, but in a way that is as fun as possible for the end user."
"It's really easy to fall in love with the data, of which we produce some pretty amazing data. Sometimes you just want to show it to them and hope that they'll understand. But it doesn't work like that."
Finding ways to communicate the relevant information clearly has been a challenge in creativity for Cohen as he looks for ways to deliver the data analysis through images in the reports to the customers.
This led to them seeking out ways to recreate the real-world experience of walking around and inspecting a vehicle, taking examples from video games where they saw how to manipulate the object, spinning, and zooming, to create a familiar experience that brought clarity to the user.
One of the biggest challenges that the UI team has had to work on recently is not only how to convey the information itself, but to put it into a context that customers can use to prioritize their work in areas like predictive maintenance.
"If we discover a scratch or leak, we need to add context to help the user understand the severity of the issue," he says. "If we find a leak in the air conditioning, then it needs to be fixed, but we understand that it's not life threatening. But if it is in the brake lines, then we know that there is a problem that needs to be addressed immediately before it puts passengers at risk."
He says that they had to find a way to convey this crucial contextual information from the AI and display it on a printed report for the customers. "The way that we solved this problem was to display the information from three different perspectives: The issue itself, the context from which it was found, and how it plays into the overall health of the vehicle."

"As the UI team, our goal at the end of the day is to convert data
into actionable information."
Moving forward, Cohen says that he wants to think of new ways that he and his team can empower drivers with the knowledge of what is happening with the health of their vehicles, taking some of the mystery out of the process and giving them more easily digestible information to help them make better decisions for their safety.